[Download Music] Nonny – Bad
Sat Jun 23, 2018 2:21 am by Emmi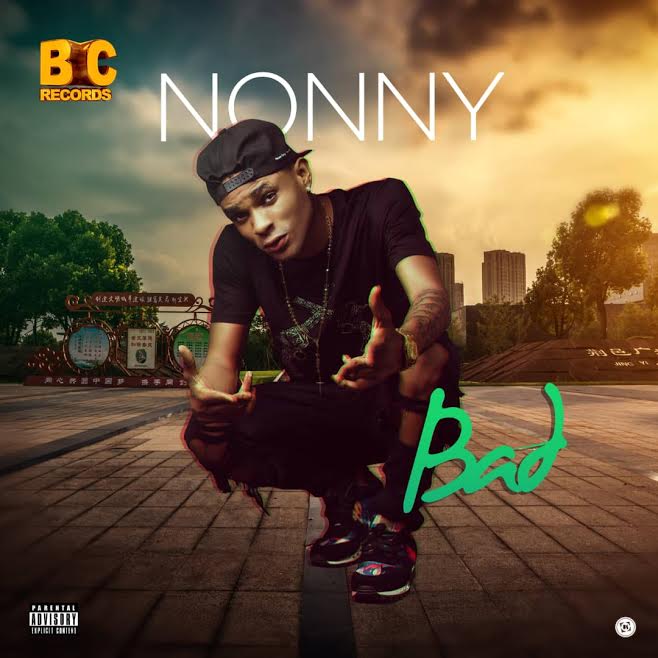 [Download Music] Nonny – Bad
, 
#Nonny
 returrns with a brand new party rocker titled
''Bad".
Following the impressive success of his love single
"Too Set"
, the handsome singer just gifted
#music
lovers worldwide a smashing dance single.
This jam is a must have on your playlist.
Download Music Nonny – Bad
#Download
and enjoy …
[
Full reading
]
Comments: 0
[Download Music] Rap Prince – ReDefine (Prod. by Leizy Jay)
Sat Jun 23, 2018 2:04 am by Emmi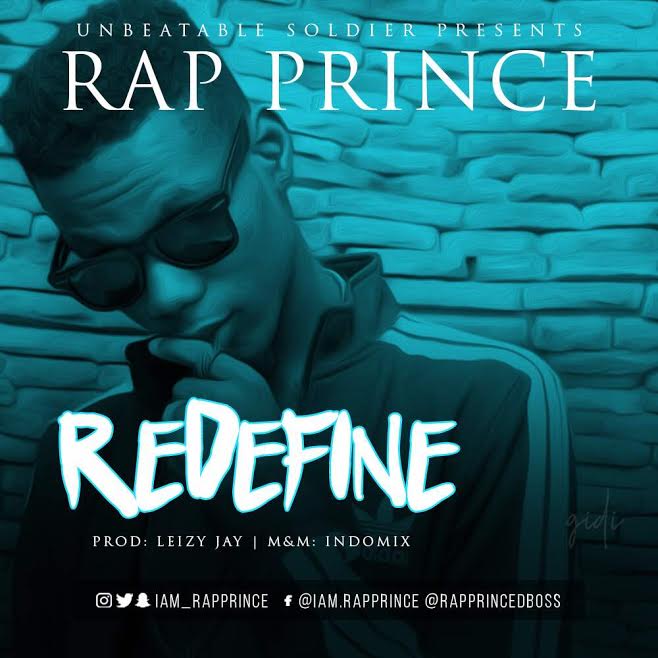 [Download Music] Rap Prince – ReDefine (Prod. by Leizy Jay)
. This is where Afro meets Trap. Here comes one of formidable rappers Rap Prince, He comes through with AfroTrap Genre.
[Download Music] Rap Prince – ReDefine (Prod. by Leizy Jay)
It is titled
"ReDefine"
, Produced by Rap Prince himself with Co-production from Leizy Jay (the beat beast) He make the beat …
[
Full reading
]
Comments: 0
[Download Music] T Classic Ft Mayorkun – Fall In Love (Prod By Killertunes)
Fri Jun 22, 2018 8:50 pm by Emmi
[Download Music] T Classic Ft Mayorkun – Fall In Love (Prod By Killertunes), T Classic's 
rise to the
#music
scene has been astronomical, following the release of his hit track Isabella at the end of 2017 which received various positive reviews & the cover of Adekunle's Gold Ire.
His fans and music lovers can't help …
[
Full reading
]
Comments: 0
[Download Music] Butch Of JMG X AmaJoe – Killer Banger (Prod. by Biano)
Fri Jun 22, 2018 7:49 pm by Emmi
[Download Music] Butch Of JMG X AmaJoe – Killer Banger (Prod. by Biano)
, Butch Of JMG teamed up with Biano and his Dancehall fire blazing sister AmaJoe to come out with the hottest tune of the moment Killer Banger, produced by Biano.
#Download
and enjoy cool Music
"Butch Of JMG X AmaJoe – …
[
Full reading
]
Comments: 0
[Download Music] Abadorx Ft. Lord Of Ajasa – EFCC
Fri Jun 22, 2018 3:55 am by Emmi
[Download Music] Abadorx Ft. Lord Of Ajasa – EFCC
,  Gbalagbala
#records
act Abadorx is here with a new hit street banger titled
"EFCC"
featuring the legend Lord of Ajasa.
This is coming after his previously released singles such as Abela, Ope Atole, Kosere ft Ola dips, Economy Naija and kanipe.
The new potential street banger was …
[
Full reading
]
Comments: 0
Snows

Ultimate goal ✭✭✭✭✭✭

Posts

:

250




Points

:

1291




Reputation

:

15





Your PC's hard drive could fail tomorrow, or a software bug could erase your files.

We also recommend using multiple types of backups for maximum data security. For example, if you store your sole backup drive next to your computer, you'll lose all copies of your files if your hardware is ever stolen or damaged in a fire. So having a backup in the cloud is a good idea.

Back Up Your Files, Not Your Full System

There are two types of backups you can create. Most common backup tools will back up a list of files and folders you specify. This allows you to back up just the files and folders you need. Your backups won't be any larger than they need to be, and they'll complete quickly.

However, it's also possible to create full system image backup of your computer's hard drive using built-in or third-party tools. These will back up everything, from your Windows system directory and installed program files to your personal data. These backups will be much larger and take much longer to create.

For most people, we recommend you stick with just backing up your files and folders. System image backups sound nice, but there are some big catches. For example, you can't easily restore a system image on another computer, as a Windows installation will generally only run properly on its original system. You're better off just starting from a fresh Windows installation and reinstalling your programs.

System image backups have their place, but avoid them unless you're sure you need them. They're not the best general purpose backup solution.

Files You Should Back Up




The most important thing is to back up your personal files. On a modern Windows PC, you'll generally find these under C:\Windows\USERNAME, where USERNAME is your user account name.

By default, this directory contains your user account's data folders. These include the Documents folder where your documents are saved to by default, the Pictures folder that likely contains any family photos you have, the Downloads folder where files are downloaded, the Music folder where your music files are probably stored, and the Videos folder where videos are stored. If you use iTunes for your music, iTunes stores its music library in your music folder by default. It even includes your Desktop folder, where many people store files.

It also includes other important folders, like OneDrive, Dropbox, and Google Drive, where offline copies of your cloud files are stored if you use these services.

There's also an AppData folder here, but you won't see it unless you're showing hidden files and folders. This is where programs store the settings and data specific to your user account. You may be able to use this data to restore an individual program's settings if you ever need to recover from a backup.




With that in mind, we recommend you back up your entire user account directory, including the hidden AppData folder. This ensures you have all your personal files and settings, and you don't have to spend much time thinking about it. If multiple people use the same PC and have their own files, back up each user account's folder.

You may choose to exclude certain folders from the backup if you don't want them present. For example, if you store a bunch of downloaded videos in the Videos folder and you don't mind redownloading them in the future, exclude it from the backup. If you have a many gigabytes of virtual machines that take a large amount of space and you wouldn't mind setting them up from scratch again, exclude the virtual machine folder. But, if those virtual machines are important and it would take you a good amount of time to configure them again, you probably want to back them up.





You'll notice that we're using a lot of words like "by default", "likely", and "probably" when saying where your files are stored. That's because Windows lets you store your files in any location you like. If you moved them, only you know where all your files are stored.

For example, it's easy to move a folder like Music, Videos, Downloads, Pictures, or Documents to another location on your PC. These files may be stored on another drive, for example. Or you may not use the default folders at all and simply dump files in a folder elsewhere on your PC's hard drive. If you store your files in non-standard locations like this, it's crucial you identify the folders containing your important files and add them to the backup.

Your browser's bookmarks and other settings are located somewhere in the AppData folder, so backing up your entire user folder will save these files as well. However, you may want to use your browser's sync feature and sync its settings with a Google, Firefox, or Microsoft account. This will save you from having to dig through your AppData folder.

If you use a desktop email client, you may also want to back up your emails. This isn't necessary if you use the modern IMAP protocol for your email, as the master copies of your emails are still stored on the remote server. However, if you've downloaded emails via the POP3 protocol, it's crucial you back up your emails as they may only be stored on your PC.




The good news is that your emails are likely stored in your user account's AppData folder, so they'll be automatically backed up if you back up your entire user folder. You may still want to check the location of your email files just to ensure they're backed up, however. Here's how to find the location where Outlook stores your emails.



Any other personal data and settings that aren't located in your user account folder should be backed up, if you care about it. For example, you may want to back up application settings that are located in the C:\ProgramData folder for some applications.

PC games in particular have files all over the place. Many games synchronize their save files online using Steam Cloud or a similar service, so they won't need backups. Many store their save games in your Documents or AppData folders, while others dump their save games in C:\ProgramData or another location, like somewhere in your Steam folder.

The PCGamingWiki website has a good database of games with information about whether they synchronize their save games or not and exactly where their save files are located on your PC.

Ensure whatever data you care about—whether it's your family photos, settings for a mission-critical application, or save games for that RPG you've been playing for 100 hours—is backed up.

Files You Shouldn't Back Up




There's never a reason to back up your Windows directory or Program Files folder. Leave these folders alone.

The Windows directory contains Windows system files, and they aren't portable between different PC hardware. Windows will set up these files when it's installed on a new PC, so you don't need them.

The Program Files folder contains files for your installed applications. You usually can't just copy these folders over. You'll have to reinstall most applications from scratch, so there's generally no point in backing up this folder.

A handful of programs can be simply moved between PCs. For example, you can back up your Steam or Battle.net directories and copy them over to a new PC, saving the big download of these games. However, even these folders aren't critical to back up. They can make setting up a new PC faster and save some of download time, but they aren't full of critical files you can never get back. You can always just reinstall your programs, so they aren't the priority if you're limited on space.

Back Up Regularly

Once you've started backing up your files, you should continue creating regular backups. Back up your files daily, if possible. This will be a fast process if you back up regularly, as your backup tool will just back up the few personal files that have changed.

Automating your backups helps ensure those backups get performed regularly. That's one reason why online backup solutions are so good. They can be configured to automatically back up your PC every day when you aren't using your computer, so you won't even have to think about it.
Jose

Member✭✭

Posts

:

8




Points

:

303




Reputation

:

0



Peter1

Master✭✭✭✭

Posts

:

36




Points

:

710




Reputation

:

5



Thanks for the share,  Nice one
emmy

Ultimate goal ✭✭✭✭✭✭

Posts

:

169




Points

:

1079




Reputation

:

15



Love this article, very interesting
Snows

Ultimate goal ✭✭✭✭✭✭

Posts

:

250




Points

:

1291




Reputation

:

15



You're  all welcome! Enjoy
Create an account or log in to leave a reply
You need to be a member in order to leave a reply.
Log in
Already have an account? No problem, log in here.
Log in
---
Permissions in this forum:
You
cannot
reply to topics in this forum