Airtel offer | Get 3GB worth of Data with Just 200Naira
Sat Sep 23, 2017 3:05 am by Snows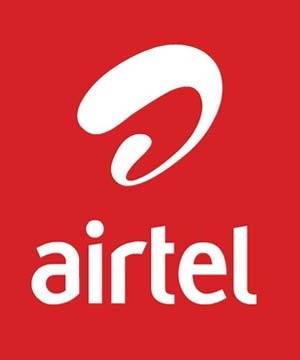 Airtel is here again  with a super speedy 3GB worth of Data with Just 200Naira ,
 Airtel is one of the Top communication networks in Nigeria
offering cheap internet access to their subscribers. Airtel has
a wide range of internet packages for Android , Blackberry ,
iPhone and Laptop users.
In this article  I will share with you a …
[
Full reading
]
Comments: 3
Stream Videos for free with Your 9mobile Sim
Fri Sep 22, 2017 9:50 pm by Emmi
Hello Technicians 
Did you know that video streaming is free on 9mobile Nigeria?..
Etisalat recently changed to 9mobile and since then,they've been launching cool packages and gifting out mind blowing bonuses..       
The question is ,how can I be eligible for the 
9mobile video streaming?
HOW TO BE ELIGIBLE FOR …
[
Full reading
]
Comments: 1
How To Subscribe and Unsubscribe from MTN Night data Plan | 500MB for 25Naira
Thu Sep 21, 2017 8:43 am by Emmi
Mtn Night data
 is one of the best of all data plan for all heavy Internet users, this 
night
 data plan let you to browse and download a files up to 500mb for just 25 Naira only. 
In  as much as it is only use able at night, it is the most reliable and cheap data for Mtn  users in Nigeria. Coming up Mtn  recently introduced  an Auto renewed night data plan which was formally a day to day …
[
Full reading
]
Comments: 0
Glo Free Data Day To come Up On September 28th 2017
Tue Sep 19, 2017 1:54 am by emmy
Glo had earlier announced August 11, 2017 a free data day, whereby every eligible customer will enjoy unlimited browsing but the plan was stoppedby NCC. 
But here is another free data day coming up..
According to glo
[i]All Glo customers can now enjoy a whole day of free data when they meet set of voice and/or data usage threshold within 7 days to the free data day.[/i]
Glo has officially …
[
Full reading
]
Comments: 1
How To Transfer Airtime Across Different Network
Tue Sep 19, 2017 12:13 am by Gab2
I bring you good news to my fellow Nigerians,as you can now transfer airtime across different networks using an amazing app called swap naija.
Swap Naija is an app which transfers airtime across different networks. Before now, transfer could only occur between the same network. But With Swap Naija, Nigerians can now send airtime to any telecommunication network.
I will show you the steps to …
[
Full reading
]
Comments: 1
emmy

Ultimate goal ✭✭✭✭✭✭

Posts

:

120




Points

:

682




Reputation

:

9



I get asked this question a lot: how to take screenshots of what is showing on your PC's desktop. Before I learned how do it, it was a big mystery to me too, only to discover after some basic research on Google Search that the process wasn't difficult.
Print Screen button on laptop keyboard
As a matter of fact, it is so darn easy it is ridiculous many people don't know how to do it.
In this age of Android smartphones where it seems everybody is migrating to mobile devices, the art of taking a screen shot with a PC is disappearing. The fact is,Android apps make it easy to do everything people have become lazy learning new tricks PCs.
However, there are computer softwares able to take screen shots of your PC without any stress. But why use a software when Windows comes bundled with a software you can use to take your screenshots?
So if you have a Windows PC and have been wondering how to take shots of anything showing on your desktop, you are in the right place to learn how to do it.
Taking Screenshots with 'prt sc' button
This was the first method I learned about how to take screenshots. Like I said before, it is very easy.
At the far right corner of your Windows PC keyboard is the '
prt sc'
 button looking useless. It turns out that
 'prt sc'
 is the abbreviation for '
print screen.
' Hitting the button would take a snapshot of what is showing on your desktop at the moment.
Again, hitting the button would take a snapshot of whatever is on your screen.
In some laptops, to get the
 'prt sc'
 button, you need to combine it with the '
fn'
 button. That is, you hit '
fn+prt sc'
 to take a shot of your screen. In some PCs though, there is a dedicated
 'prt sc'
 button at the top right hand corner of the keyboard.
The next step is to locate where the image is.
Opening Paint in Widows 7 and earlier versions of Window
The software to use is 
'
Paint' 
which is present in the '
Accessories'
 folder in the '
Programs'
 menu.
Just click the 
Start > All Programs > Accessories > Paint
and open it.
For Windows 8, just swipe your finger across the touch pad from the right edge to expose the side bar. Then click 'S
earch'
 and type '
paint'
 in the search box.
Then click on '
Paint'
 to open the software.
Paint
In the '
Paint
' interface, look to the left side of the menu bar. Click on '
Paste
.' The screenshot you took would be pasted in the blank work area.
If you know how to use Paint, you can now edit the picture to your taste like adding texts, cropping somethings out, adding colors and so much more. You can leave it like that if you want to.
Click on
 'File'
 in the menu box then click on '
Save'
 or
 'Save as'
to save the image to your hard drive. The folder or destination where the file is saved depends on the default settings of the PC if you have not used paint before.
Saving imrl]
Saving image

Before naming the file and finally hitting 'OK', you can chose to change the location of the file for your convenience. The default location is the '

Documents'

folder for most PCs.
Of course you would be given options on what kind of file format you want to save the image.

For each format, there is a short write up explaining the meaning and use of each format to help you out. Your choice would of course depend on what you want to do with the file.
Just hit 'OK' after you made your choice; that is all.

Try it out and see how easy it is. You might scramble around the first time trying to get used to things. But I assure you, it won't take more than 30 minutes to completely master it.

If you are a pro with Paint, or other photo editing softwares, the world is at your finger tips in terms how you can edit your images.
Create an account or log in to leave a reply
You need to be a member in order to leave a reply.
Log in
Already have an account? No problem, log in here.
Log in
---
Permissions in this forum:
You
cannot
reply to topics in this forum