Get Free 100MB Worth Of data on Your MTN Sim | MTN Season Of Surprise For December 2017
Sat Dec 02, 2017 9:26 am by emmy
Good morning Buddy, 
MTN is here again with their free data offer for the month of December, this has always been a tradition for most of the telecommunications in Nigeria to surprise both New and old subscribers (customers) , MTN is giving free 100MB to both old and New customers. 
This offer comes with a message 
MTNFREEDATA wrote:It's the season of surprises and you have been rewarded 100MB data. Chat on …
[
Full reading
]
Comments: 3
Airtel 4.5GB Data Plan For Just N1000 Only
Thu Dec 07, 2017 9:23 pm by Gab2
Airtel NG is here with a pleasant data plan for all Youtube lovers; dubbed YouTube Plus Pack. These are standard data plans that give FREE access to YouTube at night, and also to other websites (any time).
With this plan, you get your normal Android data to browse and download on any website at anytime, plus free YouTube data separately; to stream your favourite video content at night—between …
[
Full reading
]
Comments: 2
Get MTN 2GB Data For N1000, 300MB For N150 or 100MB for N100
Sun Dec 03, 2017 8:11 pm by pati
Hi guys, Pulse Tariff Plan seems to be the MTN
Nigeria
cheapest
package for now to meet your internet data
needs. MTN Pulse
plan, formally known as (iPulse
plan) is not only giving 500MB worth of data at a
ridiculously low price of ₦25 (Happy Hour Night Browsing
), you can as well get 2GB data subscription
for just ₦1000 usable any time of the day. You can
also get 300MB For ₦150 or …
[
Full reading
]
Comments: 0
Latest 9Mobile Free Browsing Cheat with Yoga VPN
Sat Dec 02, 2017 9:15 pm by Peter1
At least this is one of the free browsing that has released for a while now after the other free one we all enjoyed was blocked by 9mobile the daily 60Mb capped.
But don't too worry as another one is here for all to enjoy, now with no much talk how do we get it activated?
Simple......
…
[
Full reading
]
Comments: 0
How To Download Large Files With Airtel Social Data Bundle On Opera Mini
Thu Nov 30, 2017 9:47 pm by emmy
 


In this post, i will be showing you a step-by-step method or process if i may put that way, on how to download with airtel social bundle 2017, large files, files from 15MB and above. Dial *668*1# to subscribe for Airtel operamini social bundle

The plan is usually capped at download limit of 15MB per file, this means that …
[
Full reading
]
Comments: 0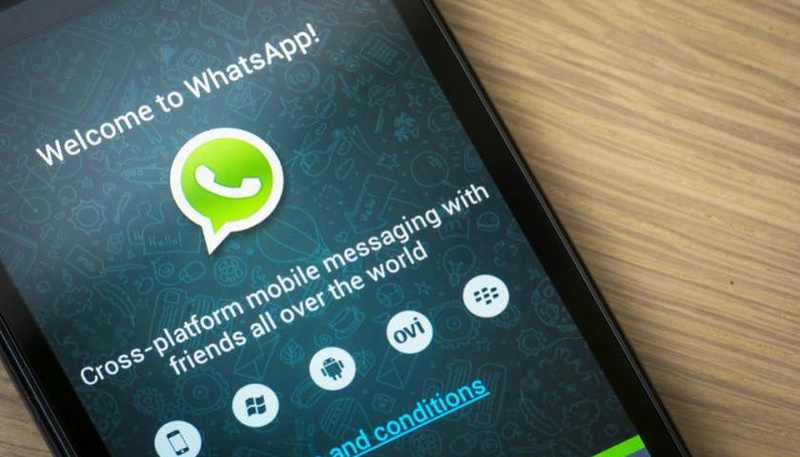 WhatsApp, the magnificent app Facebook bought for $19billion (£12 billion), is used by more than 900 million people around the world and has become one of the best ways to connect with people in different countries or have group conversations.
Unlike the way it is with test messaging, WhatsApp uses a data connection, which mean sending a message is essentially free, especially for those with unlimited data plans.
While the app is reasonably simple, there are features many users haven's discovered yet!
These are the top nine "hidden" features in WhatsApp that everyone should know about and use.
1. See how many messages you and your friends have sent to each other.
To find out whom you communicate with most on WhatsApp, go to Settings > Account > Network Usage.
A number appears next to each contact that represents the total number of messages sent back and forth. Selecting a person reveals more information, including how many messages have been sent by whom.
2. Mute group chats.
Group-chat notifications — especially in a big group — can become annoying, particularly if you aren't involved in the conversation. While muting group chat may seem drastic, sometimes these things have to be done.
AD: How I went from a 2mins man to 35mins man in Bed. Now I satisfy my woman - See Solution Here
Go to the group chat in question, click on its name and select "mute," where you will be presented with three options: eight hours, a week, and a year.
3. Hide your "last seen" time.
Hiding your "last seen" time is a useful feature if you don't want people to know when you last checked into WhatsApp.
To switch it off, head to settings > Account > Privacy > Last seen. From here, you can select who gets to view your "last seen" time.
The feature does come with a trade-off: You won't be able to see anyone else's "last seen" time either.
4. Change your WhatsApp number if you switch phone numbers.
Setting up WhatsApp and then changing phones can be a pain. The service is not linked to your actual phone number, just the first number you enter and verify. This "number" will then follow you onto your next phone, creating confusion for everyone.
If you get a new number, you can change your WhatsApp number quite easily by going to Settings > Account > Change Number and following the steps from there.
Create an account or log in to leave a reply
You need to be a member in order to leave a reply.
Log in
Already have an account? No problem, log in here.
Log in
---
Permissions in this forum:
You
cannot
reply to topics in this forum