Get Free 100MB Worth Of data on Your MTN Sim | MTN Season Of Surprise For December 2017
Sat Dec 02, 2017 9:26 am by emmy
Good morning Buddy, 
MTN is here again with their free data offer for the month of December, this has always been a tradition for most of the telecommunications in Nigeria to surprise both New and old subscribers (customers) , MTN is giving free 100MB to both old and New customers. 
This offer comes with a message 
MTNFREEDATA wrote:It's the season of surprises and you have been rewarded 100MB data. Chat on …
[
Full reading
]
Comments: 3
Airtel 4.5GB Data Plan For Just N1000 Only
Thu Dec 07, 2017 9:23 pm by Gab2
Airtel NG is here with a pleasant data plan for all Youtube lovers; dubbed YouTube Plus Pack. These are standard data plans that give FREE access to YouTube at night, and also to other websites (any time).
With this plan, you get your normal Android data to browse and download on any website at anytime, plus free YouTube data separately; to stream your favourite video content at night—between …
[
Full reading
]
Comments: 2
Get MTN 2GB Data For N1000, 300MB For N150 or 100MB for N100
Sun Dec 03, 2017 8:11 pm by pati
Hi guys, Pulse Tariff Plan seems to be the MTN
Nigeria
cheapest
package for now to meet your internet data
needs. MTN Pulse
plan, formally known as (iPulse
plan) is not only giving 500MB worth of data at a
ridiculously low price of ₦25 (Happy Hour Night Browsing
), you can as well get 2GB data subscription
for just ₦1000 usable any time of the day. You can
also get 300MB For ₦150 or …
[
Full reading
]
Comments: 0
Latest 9Mobile Free Browsing Cheat with Yoga VPN
Sat Dec 02, 2017 9:15 pm by Peter1
At least this is one of the free browsing that has released for a while now after the other free one we all enjoyed was blocked by 9mobile the daily 60Mb capped.
But don't too worry as another one is here for all to enjoy, now with no much talk how do we get it activated?
Simple......
…
[
Full reading
]
Comments: 0
How To Download Large Files With Airtel Social Data Bundle On Opera Mini
Thu Nov 30, 2017 9:47 pm by emmy
 


In this post, i will be showing you a step-by-step method or process if i may put that way, on how to download with airtel social bundle 2017, large files, files from 15MB and above. Dial *668*1# to subscribe for Airtel operamini social bundle

The plan is usually capped at download limit of 15MB per file, this means that …
[
Full reading
]
Comments: 0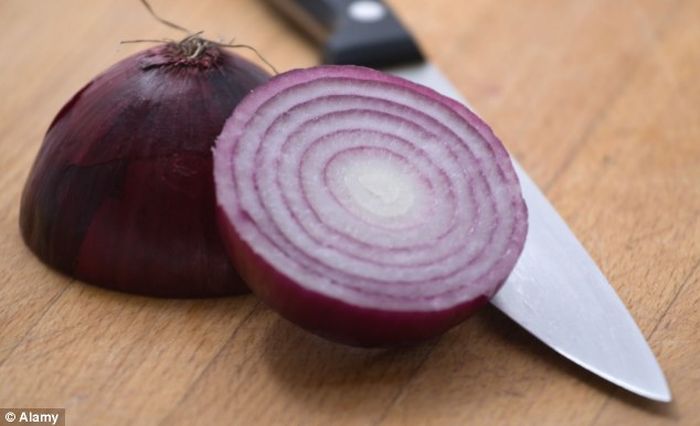 Many people have been wondering what really causes one to cry while slicing onions. Well, according to Sun UK, the reason is very simple.
As we chop up an onion, it releases enzymes that act as catalysts for us weeping over your kitchen counter.
When these molecules are released they form a type of acid which then reacts with the air the resulting gas hits your eye, reacting with the water there to create sulphuric acid, which burns.
This leads to more tears as your eyes tries to get rid of the stinging.
How can you chop and onion without crying?There are a few tips and tricks you can employ to prevent sobbing your eyes out every time you need to cook up an onion-filled dish.
1. Light a candle
The idea is that the flame will get rid of some of the fumes which cause the gas.
Without them, you shouldn't have as much of a problem.
2. Freeze it first
You need to pop the onion in the freezer about 15 minutes before you want to chop it.
The cold is supposed to stop it releasing the molecules which cause all the problems.
Slicing an onion in water works too, again because it stops the vapour hitting your eyes.
3. Soak it
Popping an onion in water once it's peeled but not cut also helps.
It apparently draws out the compounds, meaning there aren't as many to react with your eyes.
4. Use a spoon
Pop a spoon in your mouth while you cut your onion and you won't cry.
It works because the chemicals bind to the metal of the spoon before they can get to your eyes, so you don't cry.
5. Get chewing
Some people suggest putting a bit of bread in your mouth, with part of it hanging out.
This is supposed to catch some of the chemicals before they reach your eyes.
Chewing gum also helps as it makes you breathe through your mouth, which disperses the irritants more. That means less get to your eyes, so you won't cry.
What chemical in onions makes your eyes burn?
The exact chemical that makes our eyes burn so much when we chop up onions is syn-propanethial-S-oxide.
This volatile sulphur compound wafts towards your eyes where it then forms sulphuric acid.
The sulphuric acid then causes that dreaded burning sensation and resulting tears.
Create an account or log in to leave a reply
You need to be a member in order to leave a reply.
Log in
Already have an account? No problem, log in here.
Log in
---
Permissions in this forum:
You
cannot
reply to topics in this forum