[Download Music] APK – Lite (Prod. by Suavey)
Sun Jun 17, 2018 3:01 pm by Emmi
  [Download Music] APK – Lite (Prod. by Suavey)
,  Clever Abaribote popularly known as 
APK, a co-owner of the Mega Rap Nation #Records drop it like it's hot!
He flexed his muscle on a new hit
#song
titled "Lite" and it's nothing but a certified banger.
The song was produced by Suavey.. Enjoy!!
…
[
Full reading
]
Comments: 0
[Download Music] Morin Ft. Wizkid – Lagos Vibes (Female Version)
Sun Jun 17, 2018 7:54 am by Emmi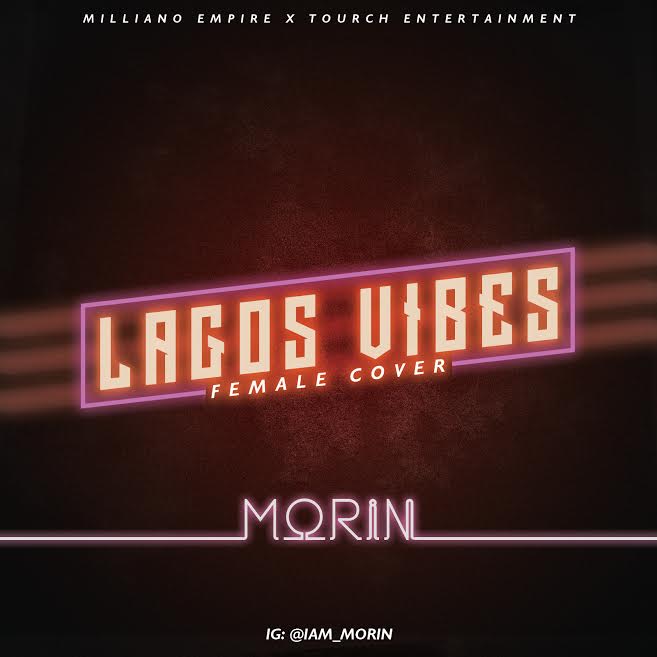 [Download Music] Morin Ft. Wizkid – Lagos Vibes (Female Version)
,  Bubbling under Milliano Empire is Morin and she's out with the cover to
"Lagos Vibes"
Originally done by Africa's biggest
#music
export,
#Wizkid
.
We have to give her credit seeing how she brought a whole new vibe to this song which is totally enjoyable.
…
[
Full reading
]
Comments: 0
[Download Music] Semilore – Finest
Sun Jun 17, 2018 7:22 am by Emmi
 [Download Music] Semilore – Finest, 
  New Talented Artiste 
Semilore is set to make his mark in the Nigerian #music industry.
He puts his deep vocals in display in his appreciation of the ladies in his new single 
Finest.
Finest is a promise of what is to come as he explores his deep knowledge of …
[
Full reading
]
Comments: 0
[Download Music] 7Figures – Somebody
Sun Jun 17, 2018 7:04 am by Emmi
[Download Music] 7Figures – Somebody,  Yoruba boi with the Yankee swag Yungfela – 7Figurespremieres two Singles titled Somebody which are also part of his forthcoming EP.
Somebody is a follow up to his last single Jaabo which was well received and gain lots of airplay across the country.
#Download and Enjoy …
[
Full reading
]
Comments: 0
[Download Music] Kelly Hansome Ft. Mr Nelson – Ifanaru
Sat Jun 16, 2018 6:11 pm by Emmi
[Download Music] Kelly Hansome Ft. Mr Nelson – Ifanaru
,   Here is a brand new single by 
Kelly Hansome featuring Mr Nelson. The mellow tune was produced in Lagos by Emjay and additional production by Kelly Hansome himself.
This legendary tune is dedicated to all the Fathers and working men all over the …
[
Full reading
]
Comments: 0
Today we're gonna be talking about rooting Android devices But mostly on two major phone brands namely itel and tecno..

HOW TO ROOT ALL TECNO DEVICES

To root normal tecno android devices all that is needed is just Kingo Root

*which is available in the Google app store.

But what about ITEL phones which may prove stubborn?

I have researched a list of Rooting Methods for both PC users and Mobile phone users..

To root Stubborn ITEL Devices via Mobile


This is a list of stubborn ITEL phones rooting apps.
For ITEL versions 2.2 and below

Firstly is Z4root

This App us for android devices that still use the android version 2.2

Unlike other apps you may know of Z4root is the only one I know of that offer you a Temporary or permanent Root option...

This app has existed for some years now and has grown to be able to root even the most stubborn Of all ITEL devices 2.2 or not....

Once you select what type of root you want, just follow on-screen instructions and you will be rooted within minutes. You know you are rooted if you have a "SuperUser" app in your app tray. You may have to reboot your device for this to appear. If the "SuperUser" app appears, congrats! Your Android 2.2 or other phone is now rooted.

To know if your phone is compatible use the Temporary root option to find out..

You can download it here - Link

HOW TO ROOT WITH FRAMEROOT

You can think of Framaroot as an updated, modern version of z4root. Like z4root, Framaroot is an Android app that lets you root you root almost any Android smartphone or tablet including Itel directly from within the app itself — download the app and run it, select the relevant options, and Framaroot roots your devices and installs SuperUser. The difference between z4root and Framaroot is, Framaroot is a newer app and supports more newer devices than z4root, thanks to the use of multiple exploits.

As already mentioned, Framaroot works with dozens of devices including Itelbecause it uses different methods to root....if one fails it continues with another..

Download it here - Link

HOW TO ROOT BASED ON MODELS

How to root Itel 1452, 1453, 1405, 1407, 1502, 1505

All the above can be Rooted with Kingo root - link ..

Just download and click root

How to root Itel 1351

This is a stubborn Itel model to Root it you need a PC.

Install PdaNet - link on the PC with phone connected to PC via USB (this is to install necessary drivers)

3. Install Iroot on the PC - link to download
4. Launch Iroot and ensure you have an internet connection
5. Ensure the phone is still connected to the PC
6. Wait for Iroot to detect the phone
7. Click the Root button to begin the rooting process
8. The phone will be rebooted once rooting is complete

Rooting itel 1701

This another stubborn device but can be rooted with Kingo root

Now if you have tried all thus and still hasn't worked for you lists move into deeper and more advanced level..

Using PC to Root Any android Device

(YOU NEED INTERNET CONNECTION FOR THE 1ST STEP)


I will give you one long,sure and risky way to root any android device.. absolutely any android device on earth right now...known and unknown brands

Firstly Plug your itel phone to your PC and wait to see if your PC can load the drivers on your PC

This is easily confirmed when you see below your screen Drivers installed successfully.
If it doesnt install then

Download this App called mobogenie for your PC here - link ( or pdanet above)

And install on your pc..after you install plug your Itel device again and Mobogenie will automatically

download the drivers for your phone using mb....wait for some minutes until download is complete..after

that restart your PC connect your device and Mobogenie will popup and ask to connect...if it connects then

Good problem 1 is solved now to the next part..(omo I don type tire)

Note: you can uninstall Mobogenie now but if you want to root more devices in the future keep it

Now after confirming that your drivers are there

Download this app first for your PC - Iroot from Here - link

open the app and connect your android device(make sure the iroot app up and running and has been

initialized)

* it will look for deamon devices allowit to load completely and for iroot to access your device

* it will check for root and then give you its status report.

* simply click on root and allow iroot ROOT your device

* after rooting is successful simply click on reboot device when a pop appears

typical during such process itel devices usually do not reboot automatically.if your device attempts to

reboot automatically and hangs just take out the battery and restart automatically..

on your home screen click on your menubutton

scroll you should find an app named KING-USER

if you see it then congratulations your itel device has been rooted...

That's all about rooting Tecno and itel device on 9jatech

Please this is a Forum thread comment and Contribute as well Questions
Create an account or log in to leave a reply
You need to be a member in order to leave a reply.
Log in
Already have an account? No problem, log in here.
Log in
---
Permissions in this forum:
You
cannot
reply to topics in this forum