Latest free browsing on MTN, GLO, 9MOBILE AND AIRTEL for December 2017
Mon Oct 23, 2017 1:06 pm by sandramira10
LATEST AIRTEL FREE BROWSING CHEAT, DOUBLE DATA CODE FOR OCTOBER 2017
It seems there's currently no available free browsing on the Airtel Network now anyway if you're a data subscriber you'll at least enjoy this double data thing, it gives you 100% data bonus on all your subscription. To subscribe to this plan just dail*144# and select the one you wish to subscribe for its very simple.
…
[
Full reading
]
Comments: 4
Airtel 4.5GB Data Plan For Just N1000 Only
Thu Dec 07, 2017 9:23 pm by Gab2
Airtel NG is here with a pleasant data plan for all Youtube lovers; dubbed YouTube Plus Pack. These are standard data plans that give FREE access to YouTube at night, and also to other websites (any time).
With this plan, you get your normal Android data to browse and download on any website at anytime, plus free YouTube data separately; to stream your favourite video content at night—between …
[
Full reading
]
Comments: 3
Get Free 100MB Worth Of data on Your MTN Sim | MTN Season Of Surprise For December 2017
Sat Dec 02, 2017 9:26 am by emmy
Good morning Buddy, 
MTN is here again with their free data offer for the month of December, this has always been a tradition for most of the telecommunications in Nigeria to surprise both New and old subscribers (customers) , MTN is giving free 100MB to both old and New customers. 
This offer comes with a message 
MTNFREEDATA wrote:It's the season of surprises and you have been rewarded 100MB data. Chat on …
[
Full reading
]
Comments: 3
Get MTN 2GB Data For N1000, 300MB For N150 or 100MB for N100
Sun Dec 03, 2017 8:11 pm by pati
Hi guys, Pulse Tariff Plan seems to be the MTN
Nigeria
cheapest
package for now to meet your internet data
needs. MTN Pulse
plan, formally known as (iPulse
plan) is not only giving 500MB worth of data at a
ridiculously low price of ₦25 (Happy Hour Night Browsing
), you can as well get 2GB data subscription
for just ₦1000 usable any time of the day. You can
also get 300MB For ₦150 or …
[
Full reading
]
Comments: 0
Latest 9Mobile Free Browsing Cheat with Yoga VPN
Sat Dec 02, 2017 9:15 pm by Peter1
At least this is one of the free browsing that has released for a while now after the other free one we all enjoyed was blocked by 9mobile the daily 60Mb capped.
But don't too worry as another one is here for all to enjoy, now with no much talk how do we get it activated?
Simple......
…
[
Full reading
]
Comments: 0
Snows

Ultimate goal ✭✭✭✭✭✭

Posts

:

203




Points

:

998




Reputation

:

12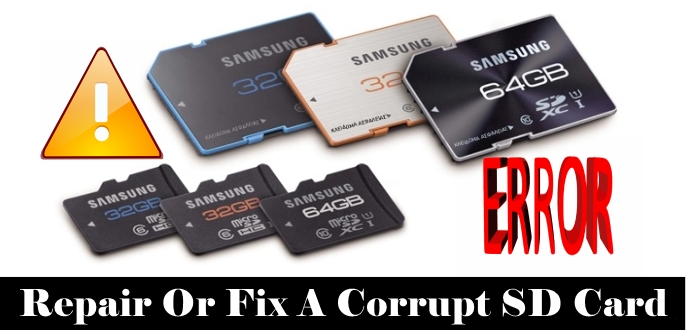 Here is how to repair and/or fix a corrupt SD Card
How to Preserve your important and precious data from being corrupted and recover from accidental deletions
SD cards are great as they are small in size, lightweight and versatile (you can store any type of data on them). But what happens when a SD card on which you stored your important files, becomes inaccessible or corrupt and what about a SD card whose entire data got wiped out for no apparent reason.
We all face such kind of situation when our smartphone/PC/laptop throws up a message that it can't access the SD card. Such situations are scary as we don't have any access to the important files stored on the SD card. At least for those who store important files/videos/images in their memory card).
However, almost every problem has a solution. There are solutions to each of the specific data loss case. Most common of them are provided below.
I just can't access my SD card
This is one the most common issue that readers complain about. Maybe this is a problem with other hardware that is your computer's USB port or the card reader you're using. Try connecting your card reader on a different port of the same computer or do it with a different computer. Also, you can try using a different card reader.
The Computer Shows my card name but not the content
If in case the content of the card is not being shown, you can try this:
1. Open the search bar and type "cmd".
2. Click on "Command Prompt" or "cmd.exe"
3. Type in "chkdsk /X /f sd card letter:" or "chkdsk sd card letter: /f ", for example,"chkdsk /X /f G:" or "chkdsk H: /f".
Windows will check and fix the file system of the SD card. It will take a few minutes. If you see a message saying "Windows has made corrections to the file system" in the command window, then you're done. Otherwise, you will have to use some third-party data recovery software.

Formatting the SD card

If the data contained on your card is not very useful or important, you can format the card to wipe all the bloating stuff.
To format your card, follow these steps:

1. Locate your SD card on your computer.( Usually its the last drive letter in "My Computer")
2 Right click on its drive letter.
3. Select Format.
4. Select "Start".
5. If you encounter any problem, retry with "Quick Format" box unchecked.
Using a data recovery software
The best way to get back all your important data will be to use a decent data recovery software. There are numerous software available. Some of them, which are considered to be "best-in-class" are listed.
1. Recuva (Experts recommend it as it is economic and does the job well)
2. Prosoft's Data Rescue(Voted as best commercial data recovery software in 2016)
3.MiniTool Partition Recovery
These methods will help you get back your invaluable data back. Be sure to copy your data to a new SD card as soon as you recover your data as the problem you began with may trouble you again
Create an account or log in to leave a reply
You need to be a member in order to leave a reply.
Log in
Already have an account? No problem, log in here.
Log in
---
Permissions in this forum:
You
cannot
reply to topics in this forum