How To Send And Receive Messages From Your Youtube Account
Fri Mar 09, 2018 11:11 pm by Emmi
Did you know that you can send and receive messages on 
YouTube
 account.. It's pretty easy to do that.. 
Kindly follow the steps below to get started. 
HOW TO SEND AND RECEIVE MESSAGES FROM YOUTUBE ACCOUNT 

SENDING MESSAGES 


Open YouTube. Go to YouTube in your computer's web browser. This will open your YouTube home page …
[
Full reading
]
Comments: 0
Airtel Family And Friends Package - How To Add Or Remove Numbers From The Family And Friends Service
Wed Mar 07, 2018 8:09 pm by Snows
I know most of us here know about the 
airtel family and friends package. 
Airtel Family and Friends (FAF) a product service with which discounted call prices are made available and accessible for registered Airtel numbers

So in this post, I will show you how to register your family and friends numbers on The …
[
Full reading
]
Comments: 0
Enjoy 100% Double Data Bonus Exclusively On The Mtn NG Network
Wed Mar 07, 2018 12:38 am by Emmi
 

Xup everyone, MTN currently has a new method for doubling Thier data bundle, you will recall sometime ago that mtn made a change to their data plans by reducing it and thereby increasing the price tagged along with them, there was also a time where "IMEI" needed to be used just to get the data bonus, well all that is now over as am gonna be …
[
Full reading
]
Comments: 2
Cheapest Data Plan For iOS, Android and PC in March 2018
Fri Mar 02, 2018 1:21 am by Jose
Cheapest Data Plan For iOS, Android and PC in March
So Airtel 4G is seriously rocking with free 4GB on activation in Ibadan. The speed is incredibly awesome. I'm guessing by the time it will launch in other states, the speed may or may not be throttle. Everyone using it at the moment seems to be happy with the speed.
Cheapest Airtel Data Plan:
Airtel New Data Plan:
Recharge N1000 and get …
[
Full reading
]
Comments: 0
How To Double Your 9Mobile Data
Fri Mar 02, 2018 1:04 am by mose
Today i will show you how to double data on 
9mobile(Etisalat) network.


I recently switched to 
9mobile
 network though their signal isn't good at where I'm residing but it's just manageable. 
9mobile
 offers …
[
Full reading
]
Comments: 0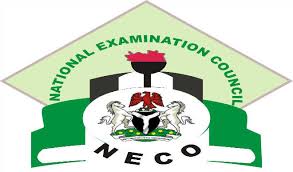 How to prepare for the forthcoming 2017 NECO exam,  it all deals with mindset and decision  on how to make good grade , today to get admission into various high institution in Nigeria with your preferred  course deals with your O.Level grade .
Since there is no longer Post UTME exam in various high institute in Nigeria , your JAMB score and your O.Level result determine your admission status.
I present the ways one can pass WASSCE or NECO without expo/dubs. 
Rule 1: Believe in yourself.

Most Nigerian students do not beleive in themselves. The youngster who uses expo has,in essence , given up on himself. Part of the problem is our schools emphasis on the intelligent student. You know...the one who clears all of the prizes (ok...not all the time)while others are classed as 'dull'.

If you do not believe in your abilities....then you won't pass exams,or be successful in life. You will join the league of those who either become failures in life, or successful by dubious means (I leave the definition of dubious means to the imagination). 

Thing is, as one of those ''intelligent kids'' when I was young....I am here to tell you that I still had to work and study hard like the rest of you. Intelligence is not a gift...it is something that is worked for.

Rule 2. Read widely....and out loud.

One of my favorite pastimes growing up was to read widely. Infact I read so widely that my parents sometimes got worried (My father at times threatened to ban me from reading the news papers when I was a teenager). At school, when I had a free period....I would head to the school library and get lost in an encyclopedia (My favorite was one about space travel...which probably explains why Prometheus is one of my favorite films...eldritch type creatures aside). 

I also loved to read out loud in class during english comprehension,and also at church when we had to read the bible . Not just because I loved the sound of my voice (ok...a little bit....I confess!) but because it helped me comprehend (understand) what the passage I was reading had to say.

Reading a lot for leisure enables one to comprehend the subject you are reading...as well as to assimilate the material (I can now summarize the Chronicles of Narnia in one hour...really!). Useful skills in doing actual studying.

Rule 3. Pracitce.

I remember the day when my life ended (It was the best of times and the worst of times). That was the day when my mother, during my first holiday in Primary One...decided to burden me with maths and english problems in the early morning.

So, between 9am and 1pm...instead of playing football and watching videos (this was in the 1980's/early 1990's...BD...Before DSTV).I was doing maths and English problems (Thanks Mom for ruining my holidays).

What was the point of all this? Well....repeatedly practicing Maths and English over and over again helped me to solve maths problems quickly....vital exam skill...while doing English over and over again helped me understand English better...the language in which the WASSCE exams is written.It also introduced me to the concept of self preparation, and planning time (My mommy is a wise woman).

And these skills are transferable to other subjects.

So rule 3....practice,practice Maths AND English...because you gain vital skills for the exam.(And start in your primary or even secondary school days. No one will remember that you were the master of the village football pitch fifty years from now)

Rule 4.Early preparation is the best.

Needs no elaboration. Start prepping early. Like 1 year before the exam. Read for at least 2 hours a day. Take it up a notch when it gets close to the exam.

Rule 5 SPQ3R..

Explained 
here....In brief....it is a method for approaching your studying...(And it is useful for university students too)...Stands for SURVEY , PREVIEW, QUESTION, READ, REPEAT, REVIEW.

Rule 6. The Library is your friend.

If you are lucky to live near a library....make it your friend (no matter how poorly stocked...there are gems in the desert). Be a member and read there well well if it is too noisy at home.

Rule 7..Start now.

So, what are you waiting for? START NOW!

Remember...this applies not only for those who have WASSCE to write next year....but also for those who are in primary, JSS or even SS1. 
Create an account or log in to leave a reply
You need to be a member in order to leave a reply.
Log in
Already have an account? No problem, log in here.
Log in
---
Permissions in this forum:
You
cannot
reply to topics in this forum